Hotel Info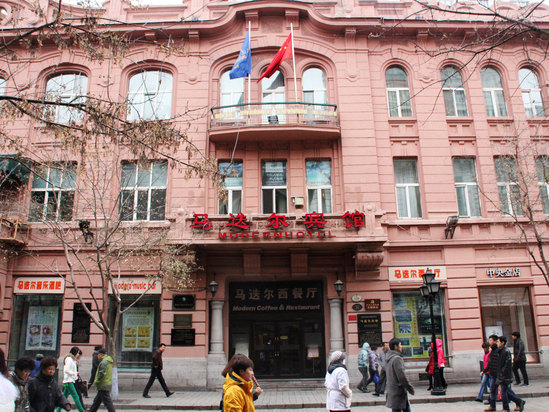 The
Modern Hotel Harbin
(Ha'erbin Madie'er Binguan) is a business hotel located on Zhongyang Street and close to the beautiful Songhua River.
This Harbin hotel offers various room types including single, standard rooms and deluxe suites.
Hungry guest can make use of its on-site Chinese or Western restaurant.
For fun, there is an indoor swimming pool, tennis court and KTV, which stay open during most of the year.